Welcome to William Hayde Estates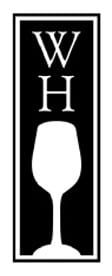 William Hayde Estates is a full-service company specializing in brand management and development in the wine industry and winery/distributor relations. As wine professionals, we help you with brand recognition and distribution growth. We have extensive knowledge on the wine industry. Although the company was started in 2015, Bill has been in the wine business for over 30 years.
Innovative Solutions for Your Winery
We work with you to assess and identify problems, and implement critical solutions to get your winery back on track and to keep you on the intended path to success. Our innovative solutions are available for clients nationally and internationally.

We offer a range of services to wineries and wine regions who seek to develop their businesses. At William Hayde Estates, our clients are our family and family comes first to us! We believe both your time and our time is valuable.